Ideas for Visual Notes
Here are some tags that give you inspirations to draw visual notes.
Monthly Topic
Monthly Topic is a keyword updated every month.

August 2019
This month's topic is "Travel."
Let's draw visual notes about travel!
What to Draw?
You can draw "Travel" from many different perspectives, for example...
A journey map
A summary of the city or place
Things you found while traveling
Food diary
Your favorite tools or tips for travel
Layouts of the hotel room
Souvenirs
August Sketchnote Prompts by Nichole Carter
Nichole Carter, who is the author of "Sketchnoting in the Classroom," created a monthly challenge for August.
The topic is updated every other day.
Let's join her!
Schedule of The Challenge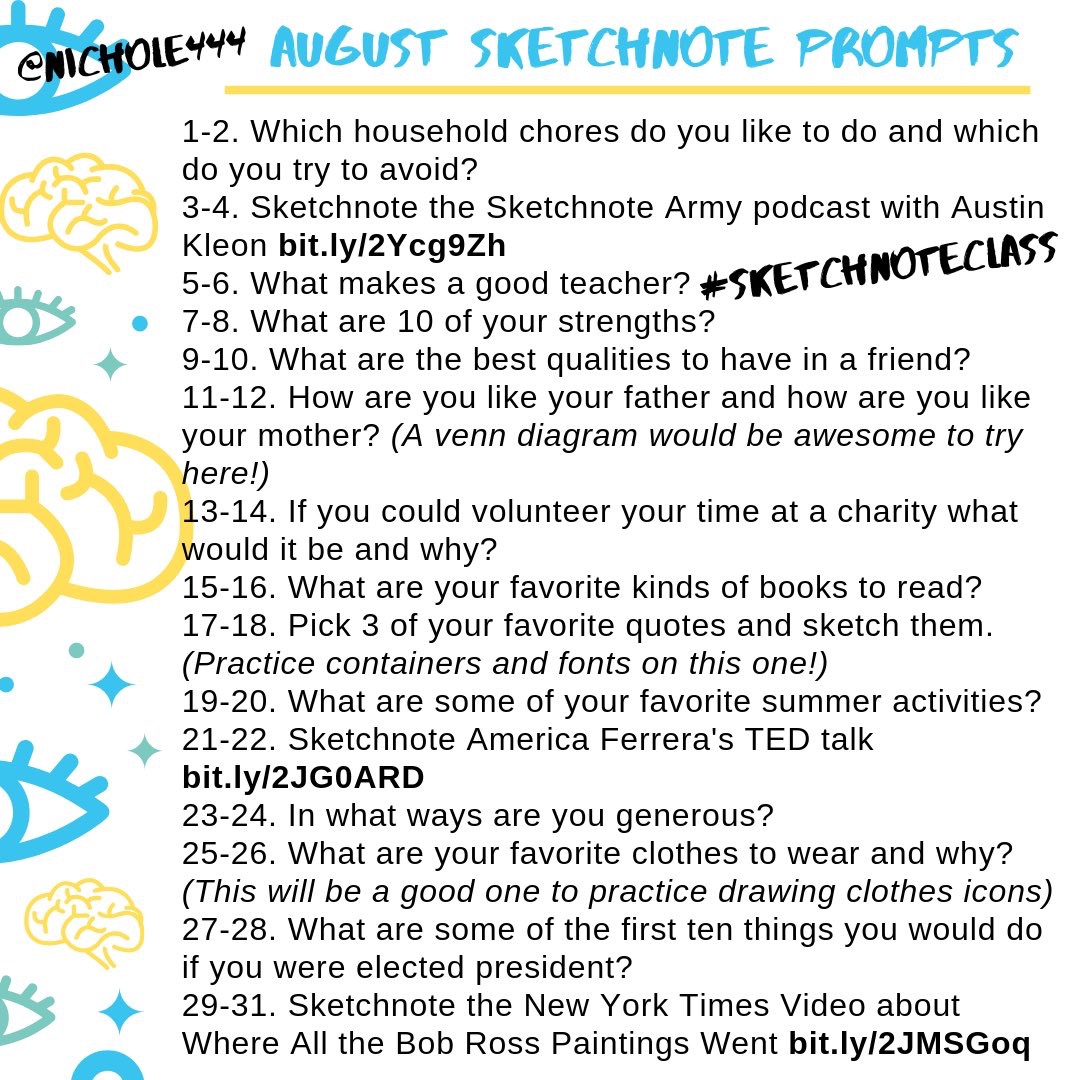 Poplular Topics on Voynetch
These are some popular topics that people often draw.